Turkish hospitality has a name – MANGAL
Discover our specialties for yourself and you will learn to love the delicate flavors of our cuisine. Tradition and quality ingredients are our recipe. Quality and experience are our basis. Experience the famous Turkish hospitality and our excellent service. Enjoy the relaxed atmosphere, our special flair: modern, cozy and authentic.
​​Our effort is "Real pleasure in royal hospitality"!
It is not impossible to experience the exquisite pleasure of the originally preparation and art of enjoyment, formed and perfected by well versed Turkish BBQ Masters. We are pleased to offer you the opportunity to provide, the famous culinary delights (Cag Kebap) of the city of Erzurum and directly experience the delight of our Turkish cuisine.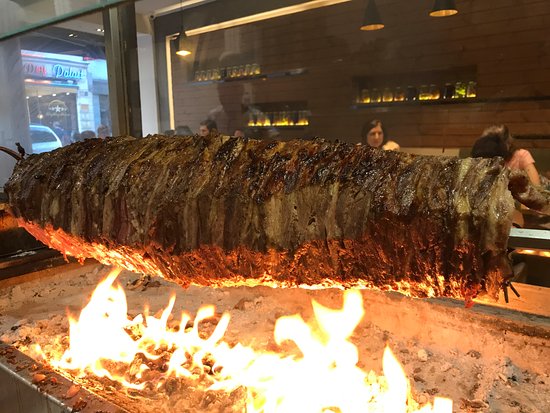 ---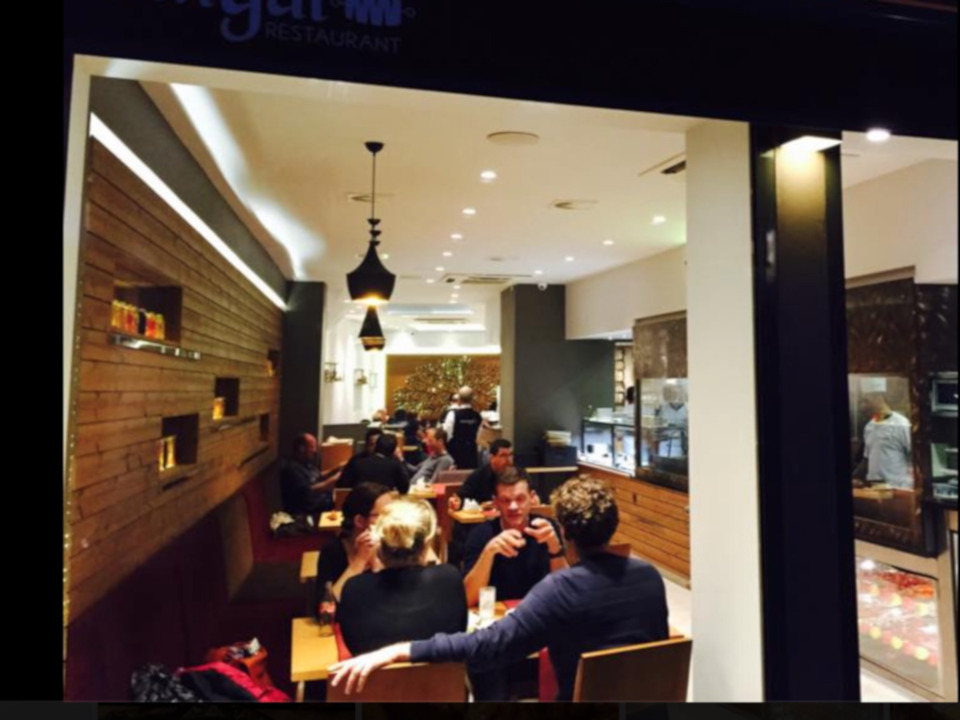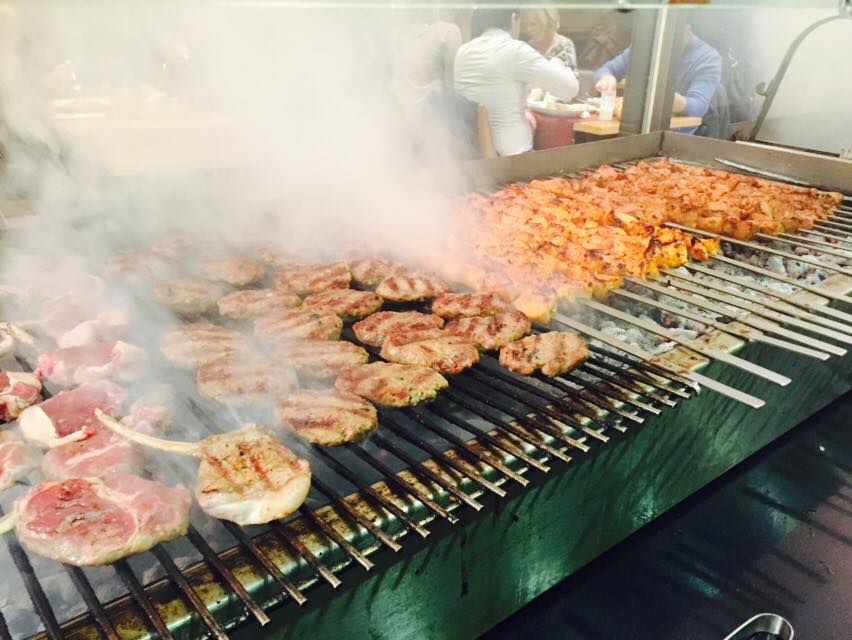 ---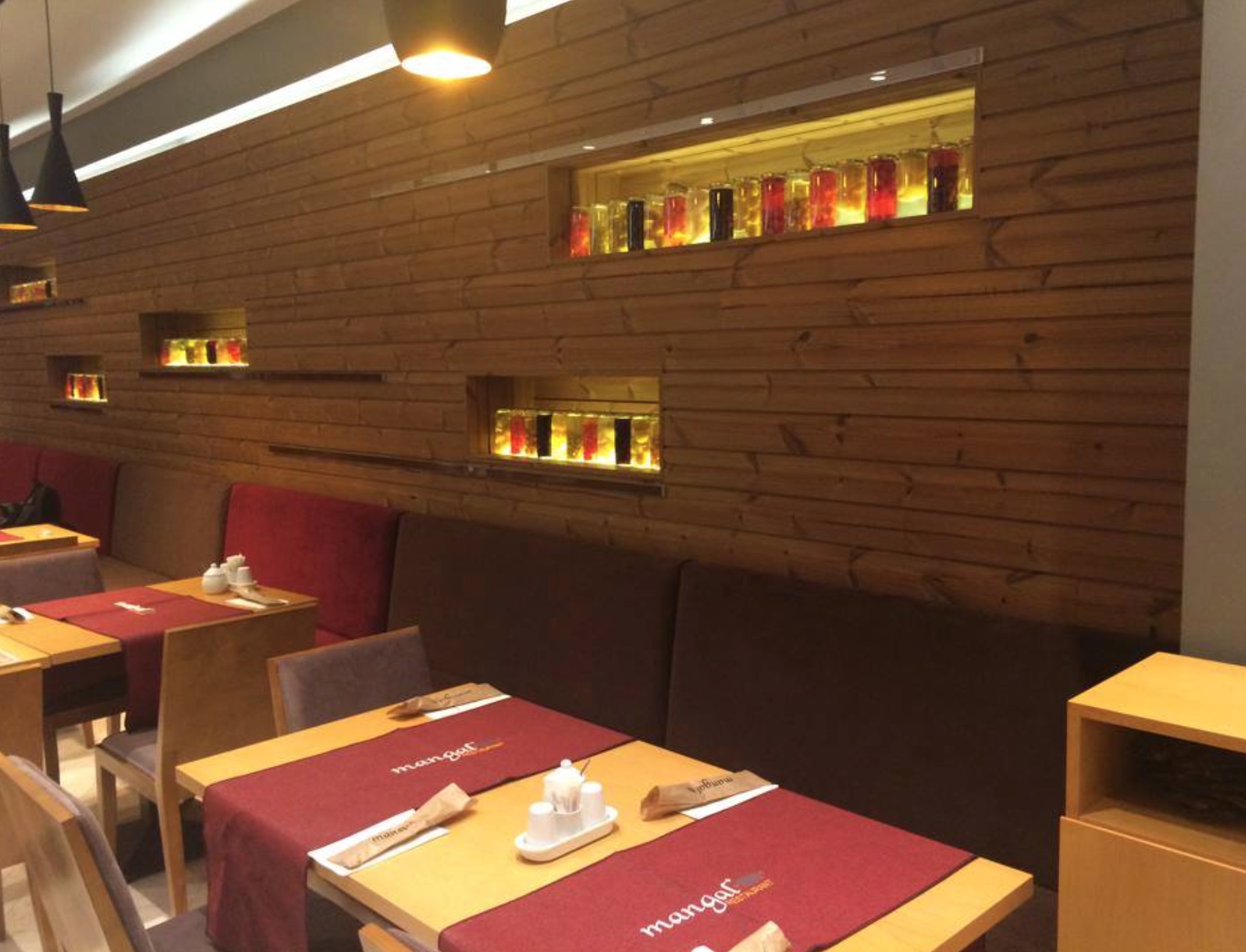 Das beste türkische Restaurant…
…in dem ich seit langem war. Am Anfang mussten wir kurz warten, es war aber schon Recht spät, so dass gerade einige Tische frei wurden. Der Service war dann absolut schnell und das Essen der absolute Wahnsinn. Wir haben jeder den Mangal Grillteller genommen, so dass ich zu den weiteren Gerichten nicht viel sagen kann, dafür aber, dass jede Fleisch-Sorte, Lamm, Kalb und Hähnchen, sowie die Hackbraten mega lecker, rauchig und auf den Punkt waren. Hier weiß man mit dem Holzkohlegrill umzugehen. Das ist definitiv etwas anderes als das durchschnittliche türkische Lokal und meilenweit von Dönerladen entfernt. Ich wünsche mir, dass sich ganz viele hier etwas anschauen. Ich trinke leidenschaftlich gerne Ayran, den ich hier sehr empfehlen kann.
Christopher, auf TripAdvisor
Sehr köstliche und qualitativ hochwertige orientalische Küche
Sehr leckere Speisen mit gut ausgesuchten und qualitativ hochwertigen Lebensmitteln zubereitet! Freundliches und aufmerksames Personal, das nicht auf sich warten läßt. Die dauernd wechselnde Belegung der Tische, auch während eher ruhigen Zeiten, wie zwischen 15.00 und 17.00 Uhr, hat mich beeindruckt. Im Mangal zu essen kann ich nur wärmstens zu jeder Tages- und Nachtzeit weiterempfehlen!
Olda, auf TripAdvisor
Geschmack und Service top
Wie so oft hat sich die gute TA-Bewertung als verlässlich erwiesen. Ein kleines Restaurant mit einer angeschlossenen Dönerbude (die vermutlich der Start war), in dem in der offenen Küche auf Holzkohle die Spieße mit diversen Fleischsorten und der Kebap zubereitet werden. Service sehr aufmerksam und freundlich, Essen geschmacklich und qualitativ top.
Best kebab in all of Cologne! The most succulent chicken you'll ever eat. Lovely service and pide that is so moreish you'll no leave room for your kebab! Recommend the big skewers – spicy meat is great too – all the meat is top quality and beautifully cooked. Honestly you will not be disappointed!! Trussssttt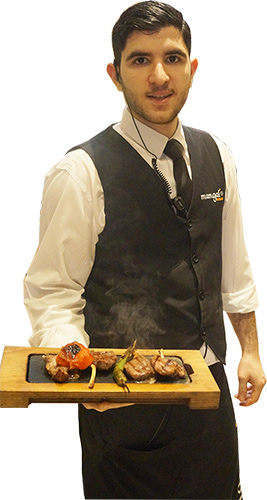 ---
Our preparation
Our dishes are daily fresh prepared with the best ingredients. Our meat is of first class quality. Out of crunchy vegetables and special herbs we prepare foods with oriental flair.
Our speciality "Cag Kebab" is a specially spiced, on the charcoal grill toasted lamb kebab, with a very delicious flavor.
You can directly experience the preparation of our meat and vegetable skewers.
Our dishes are served with our homemade flatbread.
Let yourself be pampered by our ambitious cooks and grill masters, with all the diversity of the Anatolian cuisine.